It's our mission to produce competitive wines with a heart in the greatest respect for nature and origin. The pleasure of turning the purest fruit into the greatest wine. Once the hard, thankless work of the farmer has resulted in fruit of the purest kind, it is our duty to turn it into the best wine possible. Vineyards always fit for idyllic pictures, regardless of the season. In reality, a vineyard equals ten months of hard and intensive labour, even when the weather is bad. From frost and often icy winds to temperatures exceeding 40°C. Nature's unpredictability, with long periods of drought or rain, determines everything, and one single hailstorm can destroy everything that people have worked so hard for. Here at Master Winemakers, we are grateful for the opportunity to work with the purest fruit and we thank the farmers for growing it with the best care.
Pulp Action
Ten months of all-weather hard work for a grower's short moment of glory. Weathered hands and vines deliver the smoothest fruit.
Uniting colours at Master Winemakers
Innovation, where and when tradition meets creativity. United unique!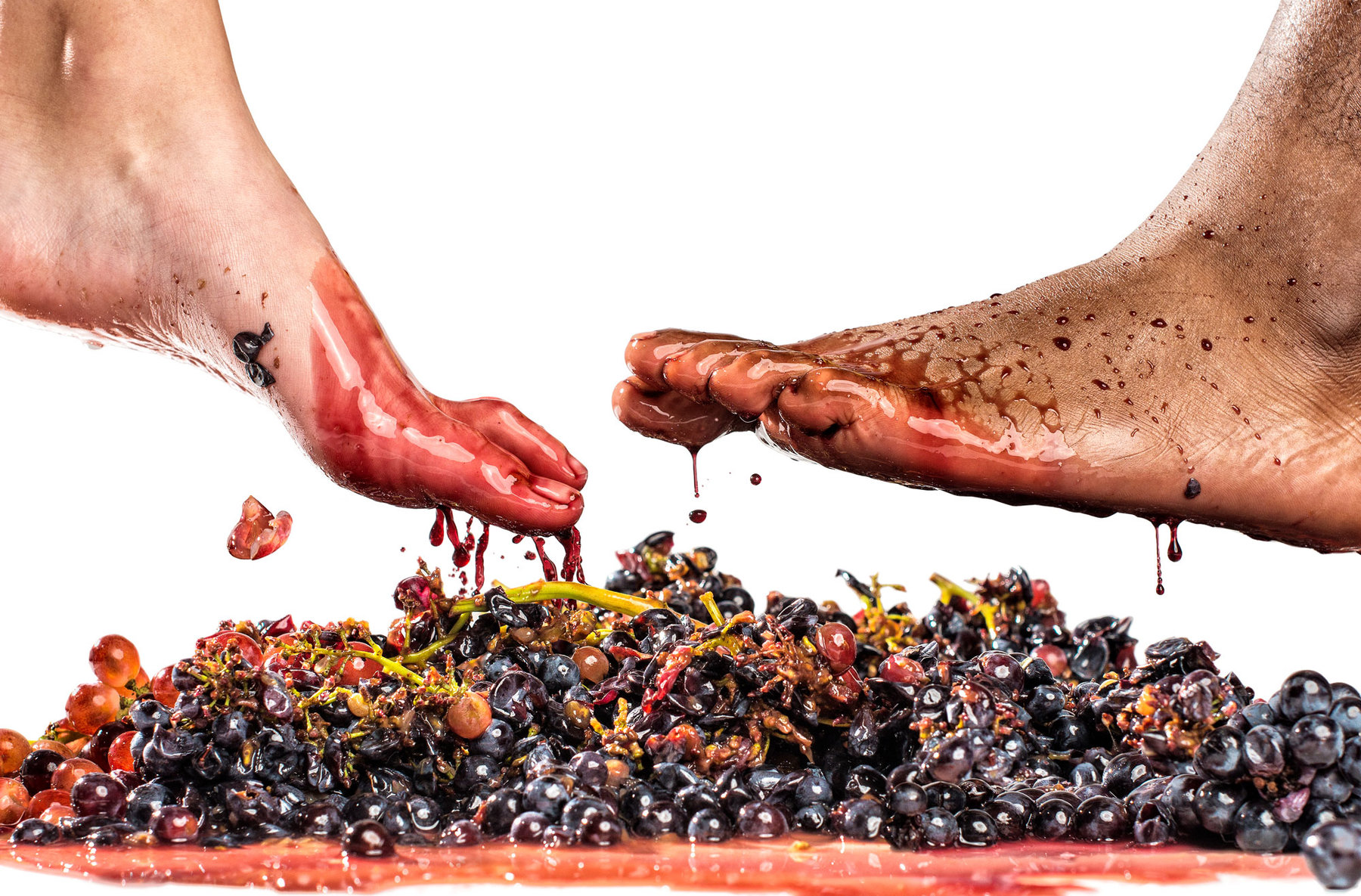 Fruit-lovers
Addicted to fruit we fear no tank, cask or barrel. Given today's natural degrees oxygen management and acidity are key factors. We use oak for opening up the aromas not for taking over the wine. Once in the bottle a great wine is great from the start, it changes but does not really get better.